Takeaway Forklift Basic (CCV U17)
1. Overall Education Programme

This course is completed with an internal exam. When completing the exam with sufficient results, one will receive a certificate. Before the certificate expires one must take the renewal exam.

This course takes 2 periods of 4 hours, exam included, and is meant for drivers of trucks, provided with a takeaway forklift. There are some specific differences between a standard forklift and a takeaway forklift. This will be further discussed in the course. The certificate received when completing this course is valid for a period of 5 years and also applies to the European directive, mandatory in-service training CCV Code 95.


2. Objectives

Participants will gain knowledge and the ability of operating the machine safely. They also learn to rigg responsibly according to the TCVT standards, while using correct tools. This course will let participants develop the ability of estimating risks. Finally they are taught how to communicate with employers or clients in a professional manor.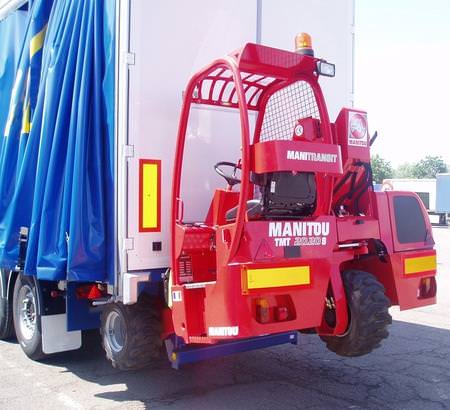 3. Maximum amount of participants

At the most we can provide this course to 6 participants per instructor.


4. Resources
1 Takeaway Forklift per 2 participants

Truck
5. Length of course
1 day of education, including examination
**Customised training possible.

6. Languages

This course and the exam is available in the following languages:
Dutch

English

German

French.



​7. CCV Hours (Also min. duration of course)

This course contains (at least) 7 hours.
​