Safety Certificate Forklift (CCV U16)


1. Overall Education Programme

We define a safety certificate as a job qualifying certificate. When obtaining this certificate one officially becomes a starting forklift operator. Five years after you receive your certificate, you are obligated to take a renewal exam, if you want it to stay valid. The certificate is acknowledged by the industry nation wide. This recognition is protected, for example by the fact that only approved educators are allowed to teach courses that result in a certificate.


2. Objectives

Participants will gain knowledge and the ability of operating the machine safely. They also learn to rigg responsibly according to the TCVT standards, while using correct tools. This course will let participants develop the ability of estimating risks. Finally they are taught how to communicate with employers or clients in a professional manor.
3. Maximum amount of participants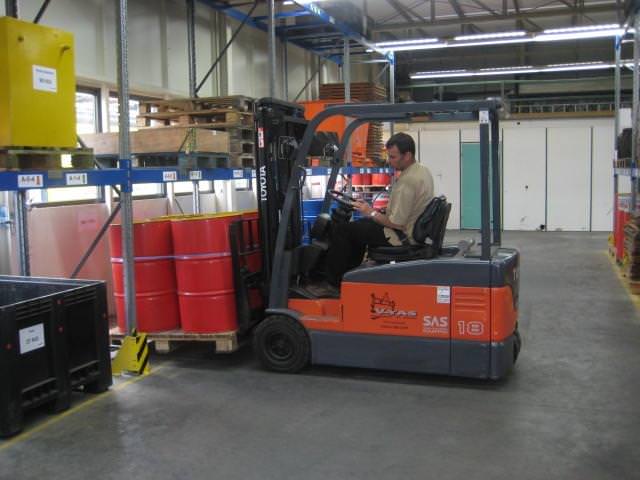 At the most we can provide this course to 6 participants per instructor.


4. Resources
1 Forklift per 2 participants



5. Length of course
1 day of education, including examination
**Customised training possible.

6. Languages

This course and the exam is available in the following languages:
Dutch

English

German

French.



​7. CCV Hours (Also min. duration of course)

This course contains (at least) 7 hours.
​



SIGN UP