Reachtruck Basic (CCV U16)


1. Overall Education Programme

This course is intended for contestants with little to no experience. Forklift operators can also take this course. The theoretical part to obtain a 'Reachtruck Operator'-certificate or a 'Forklift Operator'-certificate is nearly the same. Those who are wanting to meet the demands of the 'Health and Safety'-Act and insurers can obtain this certificate depending on their goal. When choosing to take this 'Reachtruck Basic'-course you can influence the costs and safety in a positive manor.
Moreover the 'Health and Safety'-Act compels companies to educate their employees regarding safe use of a reachtruck and safety in general.


2. Objectives

Participants will gain knowledge and the ability of operating the machine safely. They also learn to rigg responsibly according to the TCVT standards, while using correct tools. This course will let participants develop the ability of estimating risks. Finally they are taught how to communicate with employers or clients in a professional manor.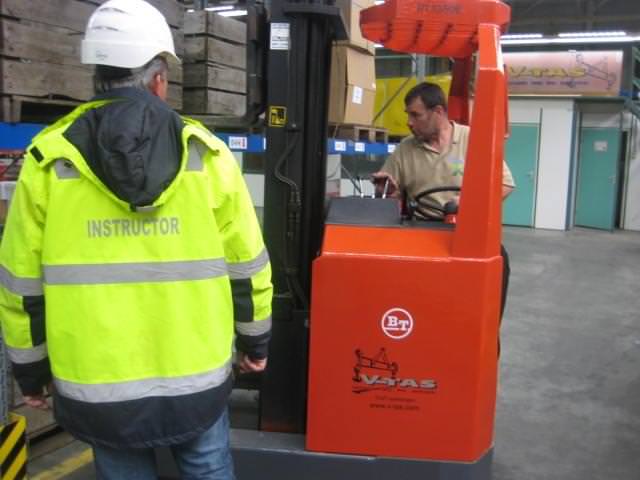 3. Maximum amount of participants

At the most we can provide this course to 6 participants per instructor.


4. Resources
5. Length of course
1 day of education, including examination
**Customised training possible.

6. Languages

This course and the exam is available in the following languages:
Dutch

English

German

French.




​7. CCV Hours (Also min. duration of course)

This course contains (at least) 7 hours.
​



SIGN UP